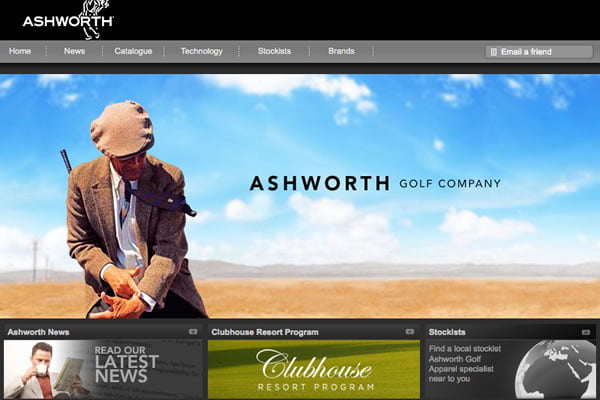 Project Type: Brochureware
The brief: Rebuild the Ashworth Europe website, incorporating a Content Management System (CMS) to allow the staff to make internal updates to the pages and provide a full catalogue to display the current ranges.
The solution:
A slick, clean look and user-friendly CSS based navigation means the site is easy to move around, whilst remaining faithful to the corporate look of the Ashworth Golf Company. A fully dynamic catalogue area allows the user to search for clothing via season, collection or gender. Flash animation illustrates the 'Golfers Creed' and enhances brand appeal.
Related Projects