A QUALITY WEBSITE WILL
GENERATE SALES FOR YOUR BUSINESS
IA web design, designs and delivers web sites that work.  We have been designing web sites for 26 years, one of the only web design agency offers fully managed web designs and hosting solution on a pay monthly plan. Get your business online with a shop for as little as £9/month.  With offices in Maldon Essex,  London and Sheffield, our managed service takes all the pain out of developing and running a web site.
---
How We Work
With over 26 years of experience in a market place that is contently changing, our structured approach set out below has enabled us to deliver website solutions to 1000s of clients.  Our mission has always been to create a custom designed website that will provide a business with a professional platform for managing and promoting their business online.  we back this up with frequent offers to make this affordable to any business and payment plans to spread the cost.
All of our solutions are equipped with advanced features including an easy to use, feature packed Content Management System (CMS), which will enable you to update the text and image content of your pages and add sub-pages should you want to add more content to your website at any time.

Choose Internet Assist For Your Website Design
We believe that your website is the natural extension of your brand's story that sets the tone for your online presence. A well designed web design that pushes the boundaries with the latest features and layout and one that gives users an immersive digital experience is what we strive to deliver to every client.
A great design starts with understanding a clients industry, our designers will dive deep and immerse themselves in your industry and your brand aesthetics. This collaborative process will involve you and your team in every every step or the design and delivery cycle. We always ensure that your new site is something that truly represents you and your business while also achieving all of your goals. 
IA are experts in customising and backend development of WordPress, Joomala, Magento.  We are also full stack developers and have our own bespoke ecommerce solution for your online shop and a sophisticated content management system.  This will enables you to manage your own website content and work independently should you wish to. We also ensure your website has visibility and SEO optimised for a natural listing on all major search engines.
With 26 years of experience in web design and development our mission remains the same – drive sales to your business.
Whether you are an individual, established or a start-up business requiring a web design or website marketing with search engine optimisation SEO our team can offer you an affordable web design solution that will give you a website presence with an edge over your competitors
Learn More
---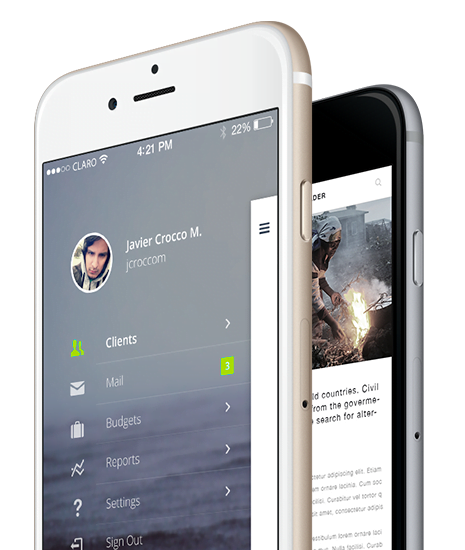 Our Services
Will enable you to attract more customers and generate quality leads.  Your new stylish interactive responsive websites is only a click away.
---
Support & Hosting
Your digital experience should be: fast, functional and always on. We monitor performance around the clock ensuring full-time uptime and scalability.
Bespoke Design
We're a web design company with deep roots in storytelling. Our web design team creates custom designs that are crafted conversion focused. Carefully designed and coded by our staff.  Our collaborative design process guarantees client satisfaction.
Responsive design
Whether you are looking for a small brochure site or a sophisticated online shop or management portal. Our responsive designs are attractive, easily to navigate making it easy for your clients to find what they want.
Unlimited Options
What every your business we have the solution waiting for you.  Below is a small selection of the websites we have recently worked on-
Small/medium business Brochure sites
Financial & insurance underwriting
Ecommerce shop
Information site content driven site
Bespoke solution with custom DB backend
Health insurance
Development
Armed with the latest technology, our front and back-end development teams bring your designs to life. We develop for the now and build for the future.
CMS
As WordPress, Druple and Joomla content management specialists we are able to seamlessly integrate open source CMS solutions into our design solution enabling our clients to easily manage there content. With all these content management solution comes a full suite of plugins that reduce the development costs and provide a robust scalable web solution.
---
Some of our most popular packages
Set out below is a small selection of our most popular fixed price packages.
Business starter From £199
We understand how difficult and expensive it can be to start a business so we have created a package that give you a future proof content managed solution website that you can build on.
Brochure From From £179
For businesses that know they need an online presence, but don't want to invest a lot into it
Ecommerce From £399
Expand your business,  allow your customers to buy your products online.  Merchant services integration PayPal, Stipe and many others.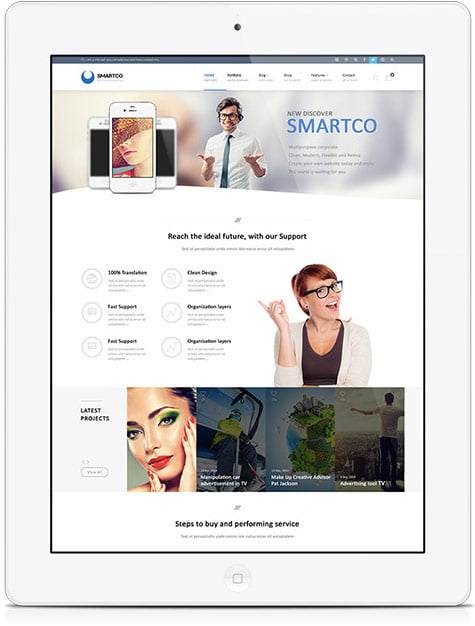 Catalogue From £ 199
list your products or services with the piece of mind that an upgrade to a full ecommerce solution is a a few clicks away.
Portfolio from £199
Show samples of your creations or products on the web.
Business Pro from £499
Property / Lettings
Recruitment
Social Network
Health and Fitness
Dating
Music / Video
Financial Services
Holiday / Travel sites / Online booking
Latest News
Welcome to our new website, it is built around WordPress, customised and designed to demonstrate the power and features of this content management system. Please give IA a call if […]

Welcome to the internet assist custom slider, why not post you images to our video slider now!
Breakdown of projects for 2020
Website Design & Development
Graphic and image processing
CMS and database integration
"After interviewing several companies we selected Internet Assist to Design and develop our E-commerce website which was a very complex project. It was a relief to be able to speak with someone directly by phone instead of waiting for a reply by email. The entire process was very smooth and run like a well oiled machine. The project was delivered on time. Internet Assist was extremely knowledgeable and provided a great solution. Our website has been successfully launched and we have engaged Internet Assist to support and manage it on a monthly support and digital marketing package. Thank you Internet Assist for your hard work!" - David (Bibles Direct)
"The team were amazing, they went above and beyond to deliver us excellent website and back end solution. Internet Assist were very professional and accommodating every step of the way. We were more than happy with our new website and the managed service plan we chose to support the site with product and site updates.. Any changes we needed after the completion of the project were made without hesitation and cost. I would highly recommend Internet Assist and a thoughtful and dedicated supplier." - meetmenow (MeetMeNow)