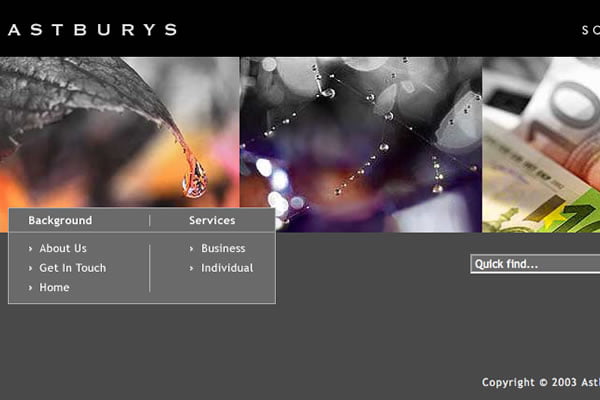 Project Type: Brochureware
The brief: Create a slick business orientated website with the main objective to enable the visitor to quickly find the information that they need.
The solution:
Clear navigation divides the site so that the visitor can find out information on the background of the company and the services. A drop down menu enables visitors to jump to any section/page to find the information and advice on any of Astbury's legal specialities.
Related Projects