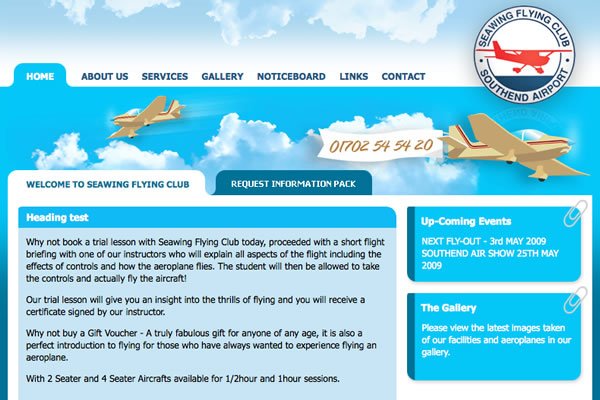 Project Type: Brochureware
The brief: Essex-based flying club, Seawings required a way of keeping its members aware of club events as well as having the ability to upload images.
The solution:
A fun design featuring bold, clear navigation sharp vector-drawn planes and a sophisticated events calendar and online gallery. A content management system (CMS) was also included in the development phase to aid the administrator so that he/she can update the events and gallery areas within the website.
Related Projects