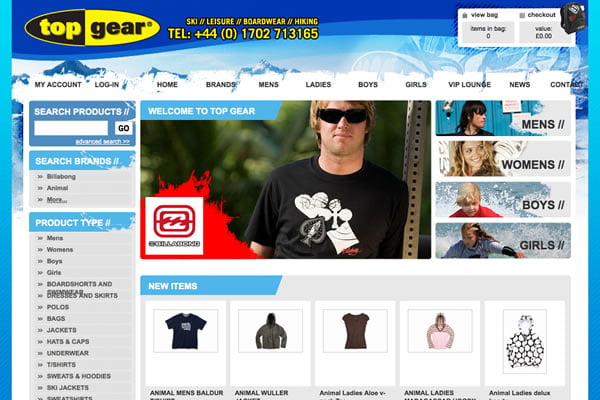 Project Type: e-commerce
The brief: Top Gear provides a large variety of branded clothing to its online customers. Internet Assist were commissioned to design an e-commerce site integrated seamlessly with an electronic point of sale (EPOS) stock control system.
The solution:
The site is a clean, crisp design aimed at the target market of 14-30 year olds. The e-commerce solution was integrated into the retail outlets' electronic point of sale system (EPOS) to achieve real time stock control.
Related Projects