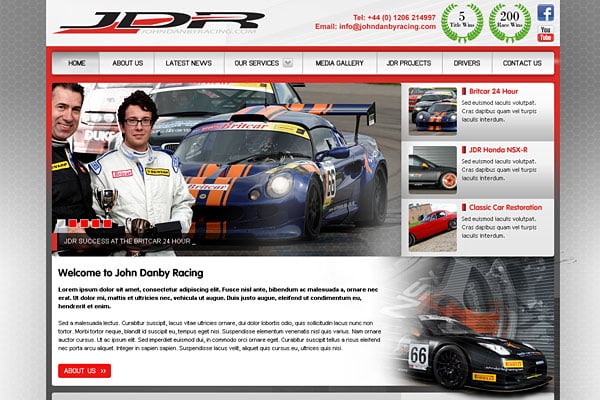 Project Type: Brochureware with CMS
The brief: Total overhaul of their old WordPress site.
The solution:
A modern, feature-rich website ackowledging their motorsport roots without veering into the street racing territory of modified cars: this is a company that deals in professional motorsport engineering, preparation and vehicle restoration. Features a media gallery, updatable news section and projects pages.
Related Projects