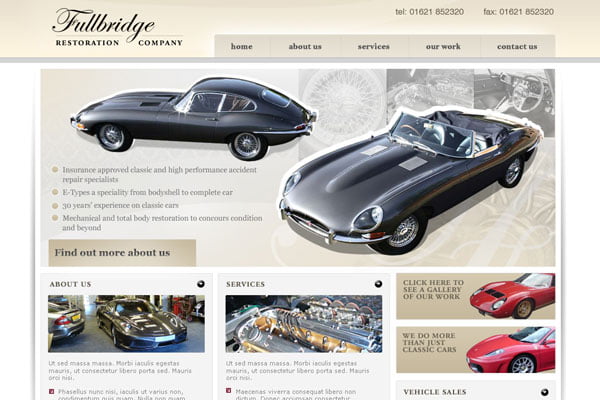 Project Type: Brochureware
The brief: To create a website that would reflect the quality of the vehicle restoration work that they perform.
The solution:
A simple, clean elegant look with beautiful images of the vehicles that they have painstakingly restored. We scanned in and edited many of these in order to do them justice. A fully updatable gallery has also been implemented to allow the client to upload photographs and descriptions of completed projects and thus continually expand the site.
Related Projects