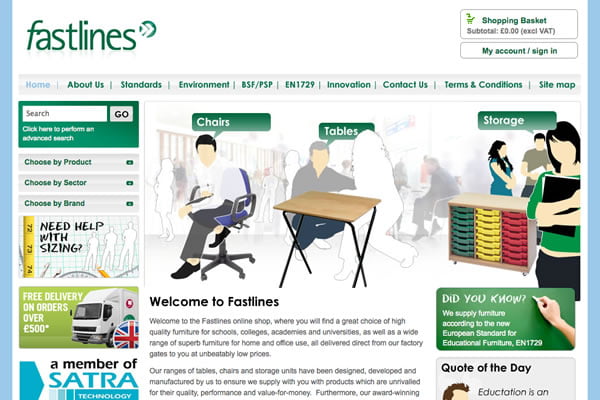 Project Type: e-commerce
The brief: Fastlines' online store was in major need of an update. It was dated, impossible to use and lacked user control for a lot of crucial site functionality.
The solution:
Internet Assist completed an online e-commerce solution that allowed them full control of their products, product options, stock control, image management and price bands.
Related Projects