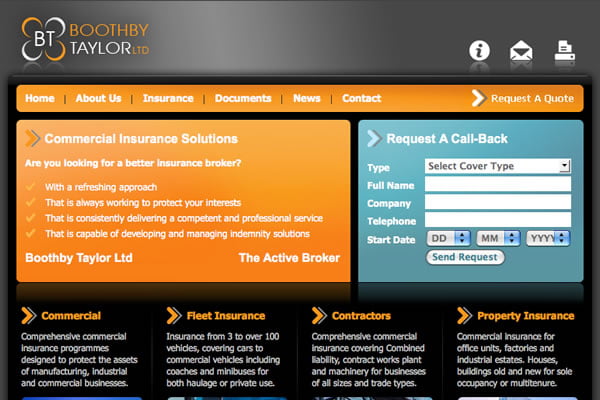 Project Type: Brochureware + Document Repository
The brief: Rebrand specialist independent broker Boothby Taylor Ltd and create a website providing information on their services.
The solution:
A vibrant, visual front page allows the site visitor to select the type of insurance applicable to their industry. A call back feature enables the staff at Boothby Taylor to capture leads and allow staff to keep track of when to contact clients/potential clients. Clear and concise navigation provides visitors quick and easy access to the services/information that they require.
Related Projects